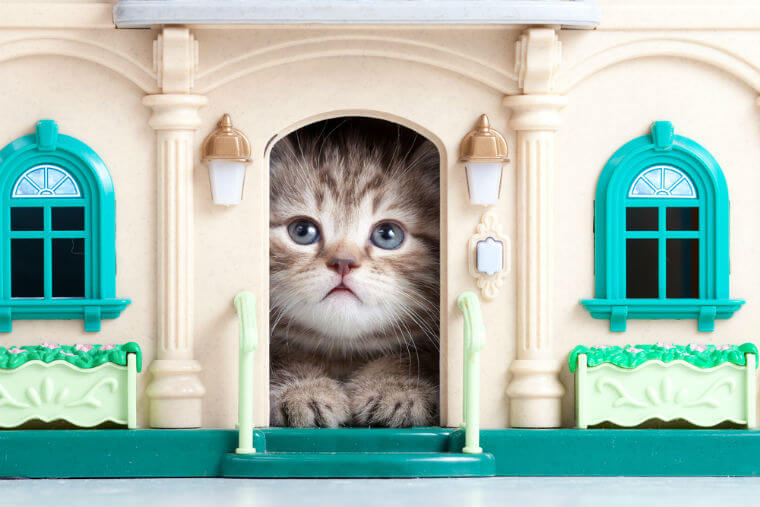 Buying a home can be a frustrating, emotional, but ultimately exhilarating experience. When it's your first home however, you don't have the benefit of experience behind you, so it's easy to feel like you're on the back foot. We know the feeling!
With thousands of happy clients behind us, we've gathered eleven of the most common things buyers wish they'd known BEFORE making that all-important first home purchase.
Number 11: "Don't be put off by ugly features"
Ugly interiors are not to be feared. Cosmetic changes are a lot easier to make than structural ones, and can result in you getting a much better deal for your home than you initially thought possible. If you're willing to overlook questionable decorating choices, you may have the upper hand over buyers who can't – so don't be afraid to look beyond the surface to see the potential underneath.
Number 10: "Finance first, then house – not the other way around"
Get a Decision in Principle to find out how much you can borrow before you start house hunting seriously. It could save you a lot of heartache if you know you can get finance before you go and fall in love with a house. That way, if you find a house that you DO love, you can go in prepared to make a competitive offer based on what you know you can afford.
Number 9: "Talk to the neighbours"
Now, we don't advocate harassing people, but it can pay to knock on a door or two, to see what you can find out about the property. Chances are, your potential new neighbours know a thing or two about the building, the house, and the overall neighbourhood. You don't want to move in, only to discover an ongoing dispute over land ownership, noisy pets, or raucous party animals.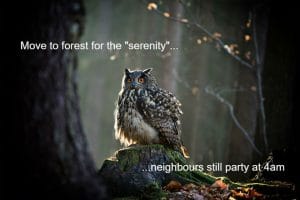 Number 8: "Houses and flats mean different things for buyers"
Consider the type of property you're looking to buy. If it's a flat, what are the building and maintenance fees like? For example, if you're in a building with a lift, that can drive up costs significantly. Are there any specialist features or fittings that need to be noted? Does the building have double glazing? Is the building listed? If it is, it can affect the types of changes that can be made to the interior and exterior. If it's a house, are the land boundaries clearly defined? What are the maintenance costs like (as houses generally have more of your own "hands on" responsibilities to fulfil), and are you located in a flood zone or any other disaster prone area? Be sure to check these things out before you fall in love with a property. And speaking of which…
Number 7: "Shop with your head, not with your heart"
Don't make decisions based on emotion. It's fine to love your home. But don't fall in love with a home you know nothing about. If your head is telling you it might not be the right house for you, don't throw caution to the wind just because you love the original floors and 18th century fireplaces. It could cause you a world of regret later.
Number 6: "Don't put ALL your money into the deposit"
Don't put ALL your money into the deposit. Buying a home comes with more costs than just the mortgage payment and the deposit. You've got the application fee, stamp duty, CHAPS fee (for transferring your mortgage funds to your solicitor), legal fees, Land and Building Transaction Tax if you're in Scotland, and several other costs before you close, then moving expenses to top it off! Make sure you have enough cash to cover these costs ON TOP of the deposit.
(Naturally, a good broker will discuss this and factor it in when they do your budget planner, but it's still worth keeping in mind.)
Number 5: "Be realistic about your day-to-day life"
Buy a home to fit your lifestyle, not the other way around. Don't buy a cottage in the countryside if you're a sociable car-free family, hoping you'll love the serenity. The isolation and inability to get around easily might just drive you nuts. Consider your commute, your weekend activities, and the schools you might want your kids (current or future) to attend. If you're planning on expanding your family, a 2-bedroom shoebox with no garden located downtown in party central might not be the best option. You should plan to be in your new place for at least a few years, so make the right choice based on your future plans.
Number 4: "Know what you can afford"
If you get approved for a £250K mortgage but you can realistically only afford £220K, don't push the boundaries of your budget. You don't HAVE to take what you're approved for, so take the time to determine your REAL budget, and stick to it. Not only are you giving yourself no margin for error, but most importantly, your home could be repossessed if you do not keep up payments on your mortgage. Don't mess around with budget.
Number 3: "It's kinda like buying a car"
You don't just walk through showrooms when you're buying a car. You sit down in it. Take it for a test drive. Turn the lights on and off, check all the windows, and have a proper nosy under the hood. Now, we're not suggesting you try and have a sleepover or anything, but do get involved. Turn the taps on and off. Check out the boiler. Get right down to the floor and check out every nook and cranny. Properly inspect the house before you consider buying it – all repairs will be your responsibility once you've signed those closing documents.
Number 2: "There is help available if you need it"
Talk to an advisor about what mortgage schemes are on offer. It's not the be all and end all if you can't get all the money you need for a deposit – the government provides a variety of schemes to help first time buyers get on the property ladder, in some cases requiring as little as 0 – 5% deposit.
Number 1 lesson: "You don't have to do it alone"
Going from bank to bank, searching online – none of these options will give you the best deal. What you need is someone who will take all your information, take the time to understand your personal circumstances, and search a comprehensive professional database of mortgage deals to find the one that suits YOU best. That's exactly what we do here at First Mortgage. We also work with a team of professionals and partners, and take care of all the paperwork for you, to make sure that your home purchase goes as smoothly as possible.
This sounds like a lot of information to take in, but really, buying your first home is just about being flexible, open-minded, and prepared. If you prepare as best as you can, and put your faith in a trustworthy, reputable broker (*cough* First Mortgage *cough*), it can make the whole journey seem like smooth sailing.
Start your own home buying journey. Contact your local branch today.