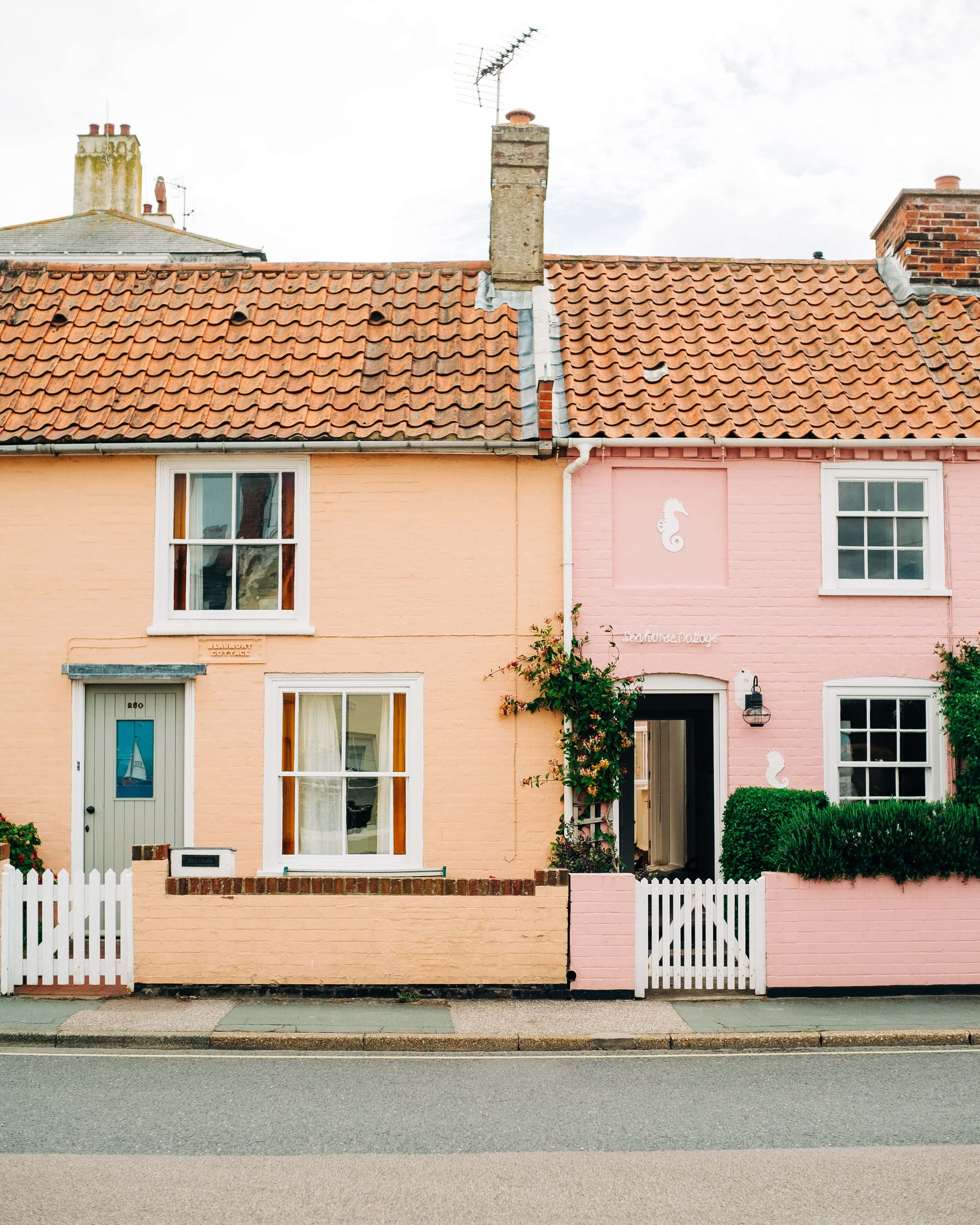 What Is Happening to the UK Property Market?
The ever-evolving housing market is a dynamic field that presents continuous changes. Although we can make informed estimations by analysing historical trends, the most effective approach to truly understanding the present scenario is by experiencing it first-hand. 
What is Happening To House Prices?
A recent article by Forbes reports that the number of homes listed for sale in the UK has seen a significant increase. Compared to the same period last year, there has been a whopping 66% rise in listings. This trend has created a more dynamic market, enabling buyers to have more options and sellers to face greater competition. 
The same Forbes report shows a promising upward trend in the number of new sales being agreed. When compared to pre-COVID 2019, new sales have increased by 6%, which is now in line with the five-year average.  
According to the Nationwide building society's recent report, despite a minor decrease of 2.7% in house prices from April 2022 to April 2023 the market is starting to exhibit signs of improvement. They predict that this trend will continue further indicating the strength of the sector. 
Despite the current challenges, the mortgage industry continues to offer a variety of options tailored to meet individual needs. If you're searching for the perfect mortgage to purchase your dream home, our experienced advisors are available to assist you in finding the right fit, just get in touch to find out more.  
Are Property Prices in the UK Rising?
Despite monthly drops in house prices in the UK, there has been a consistent yearly rise. However, the pace of annual UK house price inflation has decreased, which is in sharp contrast to the rapid surge we've in rental prices. It's worth mentioning that there will be varying fluctuations across different countries and regions within the UK, which we've broken down, below. 
England & Wales
The average property value in England currently stands at £310,159, which reflects a 1.2% decrease since December 2022 and an annual price increase of 6.9%. 
Based on the regional data for England, we can see that the Northeast had the highest yearly price increase at 10.0%, and also the greatest monthly growth with a rise of 0.6%. Perhaps surprisingly, London had the lowest yearly price growth of 3.2%, while Yorkshire and The Humber experienced the most substantial monthly price drop of -2.5%. 
Based on the latest statistics, the mean market value of property in Wales stands at a healthy £216,871. Although there has been a minor decline of 2.3% in the cost of housing, there is still an apparent yearly hike of 5.8% in property prices, indicating a steady and favourable growth rate. 
Scotland
According to recent data, the average house prices in Scotland rose by 1.0% over the course of 12 months until January 2023. However, this increase is lower than the 5.1% increase reported in the previous 12 months to December 2022.  
The annual inflation rate of UK house prices was 6.3% in the same period, which is higher than Scotland's rate. It is worth noting that Scotland's annual house price inflation has been decreasing since the peak of 13.8% in the 12 months to April 2022. 
In Scotland, detached houses saw the most significant annual percentage increase, rising by 3.1% in the 12 months leading up to January 2023, with an average price of £341,000. Meanwhile, flats and maisonettes experienced the lowest annual percentage change, dropping by 1.8% in the same period, with an average price of £124,000. 
The area with the highest annual percentage change was Clackmannanshire, where average house prices rose by 12.4% in the 12 months leading up to January 2023, with an average price of £172,000. In contrast, the City of Aberdeen had the lowest annual percentage change, with average house prices declining by 4.4% in the same period, with an average price of £137,000. 
Is Now A Good Time To Buy a House in the UK?
The right time to buy a house will vary immensely depending on your income, outgoings, and the mortgages available to you. Here are some things to consider if you are preparing to buy property at the moment.  
Many experts predict that house prices will fall in the next two years. Some buyers may wish to watch the market for significant drops before purchasing. 

 
It's important to consider the potential of negative equity if you've made a small deposit and housing prices decrease. However, this situation will only become a problem if you plan to sell your house before house prices recover.

 
If you would like further information or advice, completely free of charge and impartial, get in touch with our advisors today.