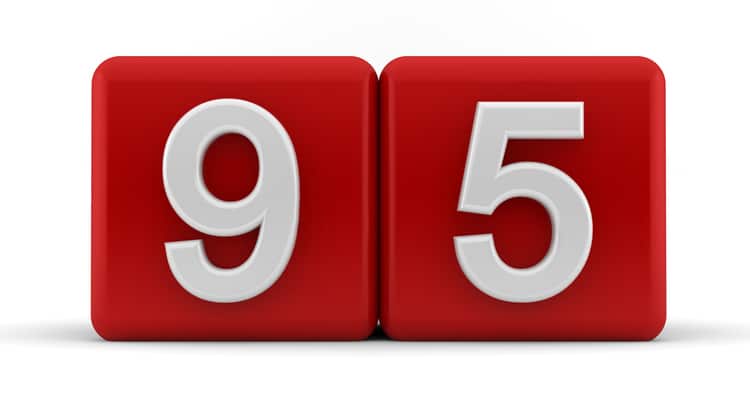 Higher loan to value (LTV) mortgages, especially 95% LTV lending were virtually nonexistent after the financial crisis.
Since then, and particularly in the last two years, there has been considerable change within the mortgage market, which has witnessed a dramatic increase in the number of mortgages available with a deposit of just 5% – the highest level in nearly seven years.
The rise of 95% LTV products is a sign of increasing lender confidence in the property market and is great news for many first time buyers who might otherwise struggle to raise a 25% deposit.
Figures released by the comparison site Moneyfacts, show there are currently 195 products available, the highest number since May 2008 (when there were 204 on the market), just before the financial crisis gripped the industry. This would suggest economic recovery is being clearly felt not only by providers, but also mortgage borrowers.
During the financial crisis it would have been unthinkable to offer a mortgage with a deposit of just 5%, but now mortgage lenders are warming towards lending at these higher levels, which has only been strengthened by consumer confidence. As a result, there has been an increased appetite to lend in this area to those with modest deposits, with the industry becoming more assured homeowners will be able to comfortably repay the loan.
Government initiatives such as Help to Buy have undoubtedly catapulted many lenders to start offering these type of loans again, essentially restoring buoyancy to the market and igniting the resurrection of mortgages for first time buyers. The scheme was designed to promote lending at 95%, and from its initial success other providers have felt the need to compete in this market.
Such a desire to compete has allowed mortgage rates to fall dramatically, with the average two year fixed rate now standing at 2.98%, which marks another significant milestone in the industry. That being said, low deposit mortgages are also reaping the benefits. During the last month, the average rate for a two year fixed rate at 95% LTV has plunged from 4.90% to 4.81%, which paints a positive picture for those thinking of taking their first steps towards buying their first home.
Now could not be a better time to capitalise on the growing number of first time buyer mortgages currently on offer. Not only is there such a wide variety of choice available, the deals on offer are some of the best seen since 2008. If you have that all important deposit ready and feel now is the time to make your move, the importance of impartial mortgage advice is paramount and can help you to be one step closer to becoming a proud homeowner.