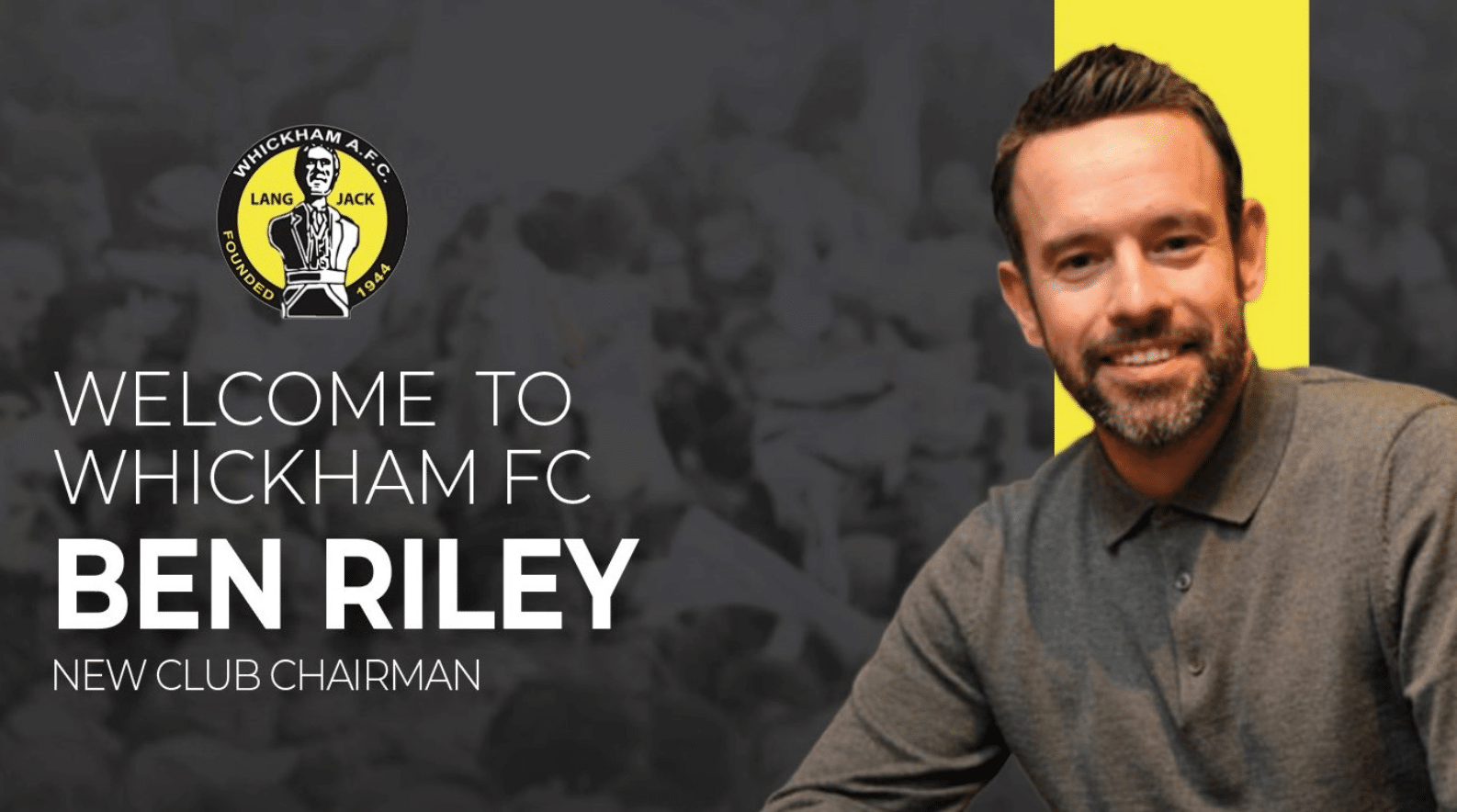 Whickham Football Club are delighted to announce that Ben Riley has taken up the position of club chairman.
Ben, 40, is a successful local businessman who attended Whickham Comprehensive School, has lived in and around the town all his life, and is well known in the community.
Ben co-founded First Mortgage in 2007 and has seen the award-winning business go from strength to strength over the last 13 years, with branches now in Gateshead, Newcastle, Sunderland, Durham, York, Northumberland, Darlington and Middlesbrough.
He played local league football and cricket for Whickham CC, and has been a supporter and sponsor for both the sporting outfits in the town, and he and business partner Philip McGuire took on the renaming rights at the Glebe last summer.
He is now looking forward to leading the football club through the next chapter of its story at the First Mortgage Glebe alongside management duo Mark Convery and Steve Bowey.
Ben said: "I am honoured to accept the committee's offer to become chairman of Whickham FC. This is a hugely exciting opportunity for me and I would like to thank the committee for placing their trust in me to take the club forward over the coming years.
"The committee have really impressed me with their passion for the club and have shown a real patience and desire to get me to the club.
"I have sought advice from ex-Whickham players, managers and friends and they all couldn't speak more highly of the club and the committee.
"The club has done well in recent years, most notably securing promotion to Division One, but we need to make sure all that hard work that has gone before is not wasted.
"Mark and Steve have great experience at this level and they have my full support.
"I look forward to seeing you all at the First Mortgage Glebe."
Source: Whickham FC Official website