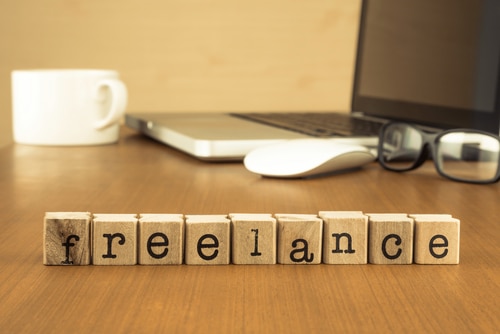 Contractor mortgages are often regarded as a more complex subject and something of an uphill struggle for those who apply for them.
One of the main reasons behind this is that contractors are not regarded as your regular type of employee. Their income patterns are typically irregular and are often not guaranteed for a significant period of time, making many lenders unwilling to grant their mortgage application.
Times have changed however, with a considerable number of employees now associated with contracting and with higher incomes, many lenders are now becoming open to the idea.
The contractor mortgage is specifically tailored towards individuals whose working patterns do not match those of your traditional employee. The main difference between your normal high street mortgage and contractor mortgage is the nature in which your application is assessed.
It is not simply about assessing someone's income and expenditure, it is also about considering the potential of future earnings and that person's current financial circumstances. Contractors work in a diverse range of industries, their levels of earnings differ and they do not hold "permanent" positions. Nevertheless, some lenders do appreciate this and recognise the capability to pay the mortgage is there. In many instances, lenders just need to be accommodating, and many can be.
There is now certainly a far greater choice of mortgages available for contractors which can cater for their diverse financial circumstances and, together with favourable market conditions, now could not be a better time for first time buyers to jump onto the property ladder. That being said and as with any mortgage, there are a number important aspects to take into consideration.
Interest rates will not remain low forever. When the next interest rise does occur, many lenders will re-price their rates and increase them, resulting in higher mortgage payments for many.
The recently introduced mortgage affordability rules saw many lenders tighten their affordability criteria, adding to the complexity of securing a mortgage, resulting in proposed alternate lending options, often leading to less borrowing.
Property prices in the UK are anticipated to rise going into 2015. This could have implications if you were to delay moving house and could require taking on a bigger mortgage.
However, on a positive note, there are options in place surrounding the issues of affordability. Essentially as long as you can display "longevity" in relation to what it is you do for a living and the value of your daily rate, lenders will react in a positive light.
It is true interest rates and property prices cannot be influenced, however the mortgage underwriters who make the decisions on the application can be.
Each application is assessed on an individual and case by case basis, however you can increase your chances by taking the following steps:
Improve your credit rating – the better your credit rating, the better chance you will have of getting a mortgage.
Understand your borrowing requirements – make sure you know your borrowing requirements and you can afford your payments should interest rates rise.
Aim for a large deposit – anything less than a 10% deposit may limit your chances of being able to qualify for competitive mortgage rates.
Provide an up-to-date contract – many lenders will want to see this.
Use a mortgage advisor – this will save time and they will find you the deal best suited to your circumstances.
Without having tens of thousands of mortgage products to search from, it can be difficult for contractors to fully know what they can actually afford and, if they are being offered the maximum lending available, and that they are getting the best deal based on their state of affairs.
Therefore seeking professional mortgage advice is imperative. They can talk you through the difficulties surrounding contractor mortgages and the different lenders criteria. As well as being able to search for deals from many lenders, you have the opportunity to discuss your options, making sure you have the best available deal to suit your needs.