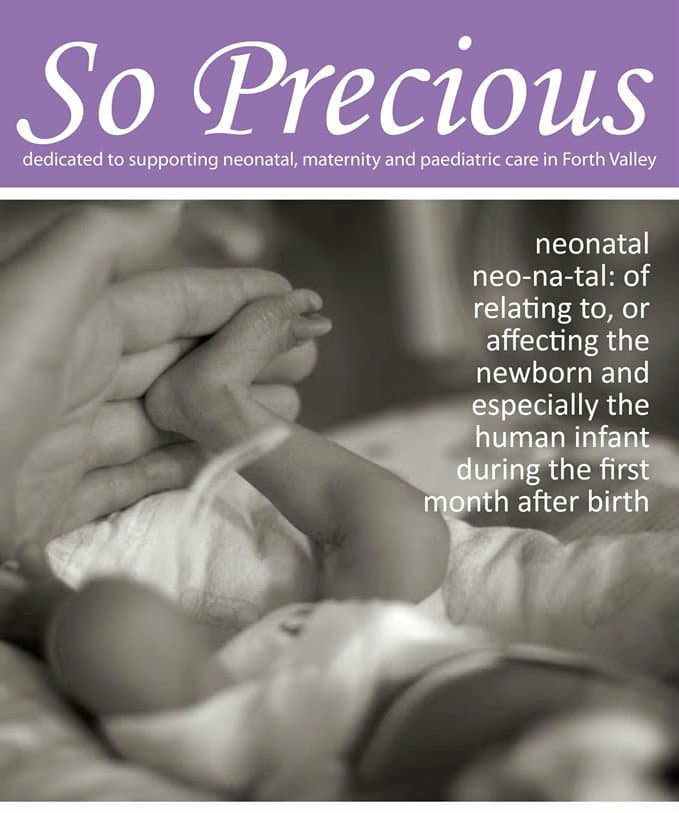 As part of First Mortgage's commitment to social responsibility, we are taking steps towards building a charitable foundation to give back to the community. One of the first steps in building this foundation is through the introduction of staff participation in volunteering activities.
One of the first at First Mortgage to undertake this, Mortgage and Protection Advisor Fiona Dowell has spent some time volunteering at Strathcarron Vintage Shop in aid of Strathcarron Hospice, helping out with general shop duties, sales, and a bake sale.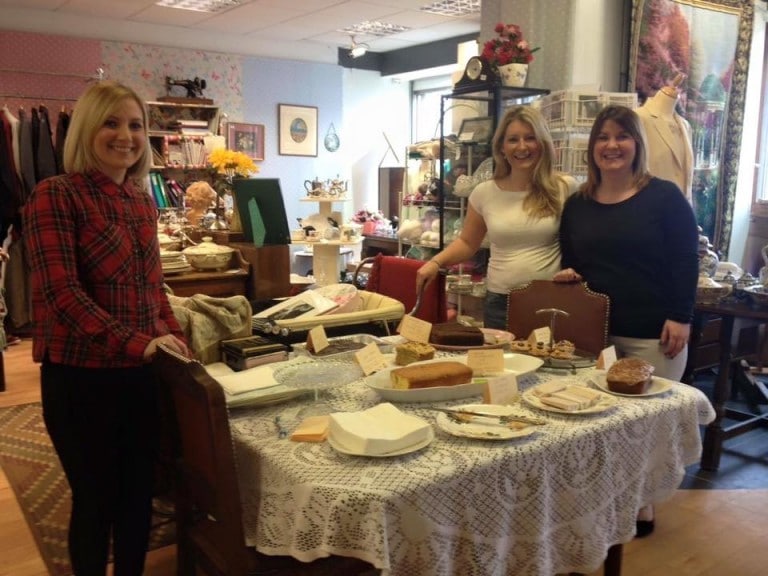 She will also be assisting with a cause that hits very close to home – the So Precious Foundation. Founded by Fiona's sister Alison Kilgour in February 2011, So Precious was formed to help support the Neonatal Unit in Forth Valley – where Alison's son, Lliam, had a difficult start to life. Read her story below.
So Precious is a charity dedicated to supporting Neonatal, Maternity and Paediatric Care for NHS Forth Valley. The charity was founded by my Husband David and I in February 2011 after our introduction to parenting conquered a difficult start. We almost lost our first born son and it is only due to the impressive and outstanding care that our son received that we are now enjoying planning his 7th Christmas. Forever in debt to the incredible paediatricians, midwives, nurses and staff at the Neonatal Unit in Forth Valley, David and I felt a want to raise money to ensure that the neonatal services at NHS Forth Valley could deliver world class care in an environment that supports the whole family. We are a very small charity with big ambitions and bigger principles. We do not employ any staff or have any fancy and expensive overheads. Instead we are run by a team of volunteers who give up their valuable time for a cause that has helped so many vulnerable babies and children.
My story is below and even some 6 years after my experience of neonatal, it still crushes my heart that it ever happened.
My neonatal journey and beyond. By Alison Kilgour, Lliam's mum.
In August 2009 I became a mum to a beautiful baby boy called William James Douglas Kilgour. We call him Lliam. Born at 8:08pm and weighing 8lb, 8oz, the luck of the number was not to be in Lliam's favour.
A few hours after Lliam arrived, he was rushed to the Neonatal Intensive Care Unit (NICU) at Stirling Royal Infirmary. As an expectant new mum, none of the baby books I had read gave any information about what NICU's did. But I learned fast. They saves the lives of sick, new born babies.
When Lliam was taken away from us and to NICU, it was about 4 hours before David and I were allowed to go an see him. The doctors and neonatal midwives had to stabilise our less than a day old son before we could go in and see him. When we were allowed in, the Doctor explained that Lliam was critical but stable and that he was in an incubator to protect him. We had to wear gowns and scrub up before we could enter the main NICU area.
In the NICU, the smell was sterile, clinical and the warmth was tropical. Two rows of incubators held tiny very premature babies, some as small as the size of your hand. The incubators had tubes and wires coming in and out attached to machines that had small warning lights, digital readings flashing up and the occasional beeping of an alarm as a critical statistic dropped. Nothing could ever have prepared us for this. Gina Ford missed that chapter in her books.
We were taken to Lliam's incubator and there lay our baby boy. He was twice the size and weight of all the premature babies around him and so it confused me as to how he could be considered the most poorly baby on the ward. There were wires coming in and out of the incubator attached to monitors that were measuring Lliam's heart rate, oxygen saturation levels and other vital statistics. In his foot, was a tiny canula that was administering antibiotics. In his hand was another line administering a glucose based solution that was stabilising him as his blood glucose levels kept dropping and was causing Lliam to go into a state of hypoglycaemic shock and in turn have seizures.
I just wanted to pick him up and hold him. But I couldn't. It was a privilege taken away from me as
a new mum. We could put our hands through the 'portholes' in the incubator and touch him, but I could not pick him up and hold him close like new mums should. Only parents and grandparents were allowed into neonatal. My sister, my best friend and a person that I knew would be the greatest Auntie ever, was not allowed in. Instead, she stood outside in the rain and looked through a window, sobbing her heart out. It's an image that is imprinted like a scar in my memories.
As all the newborn cards and gifts started to flood in – I resented them. I put them in a room and closed the door on them. Friends and family kept congratulating us on 'the safe arrival' of our new baby. They had little idea what was going on behind the hospital doors as we just couldn't bring ourself to tell anyone as we had no idea what the future for our family looked like.
After two days of checking Lliam's blood, the doctors made a decision to carry out a lumbar puncture and from the test results, they concluded that Lliam needed to be treated for meningitis. It absolutely crushed us, but we had every faith that the team in the NICU were working hard to save our little fighter and they did just that!
After 10 of the longest days we finally got to take our healthy baby home and settle into life as a family of 3.
Some 18 months later, Lliam became seriously unwell again and was rushed back to hospital. After a week of intensive tests, MRI scans and monitoring, we were told that Lliam had a very rare condition called Congenital Panhypopituitarism – or in layman terms, his pituitary gland does not work. A gland the size of a dried pea that controls all the bodies hormone production. Of importance, Lliam is unable to control the production of the cortisol hormone which helps him produce adrenaline in times of stress (physical or mental). It is a life threatening condition, but not life shortening and with daily medication we can keep Lliam well. But it does mean that he is more vulnerable when he is sick and often we find ourself checking into Kids Ward at Forth Valley Hospital where he is now a well known face and character.
It was this ongoing care that made us realise that many children born sick or premature have ongoing issues to manage and they too become well known faces in kids ward. It was then that we felt a natural progression for the charity to support Kids Ward and thought the dedicated fund "SP Kids" we now also provide medical equipment, monitors, toys, educational material and entertainment for the Children's Ward.
We are a small, but effective charity and anyone who has experienced paediatrics services at NHS Forth Valley will agree, that we make a huge difference in helping the amazing and heroic team saves lives.
Superman himself, Christopher Reeve said 'a hero is an ordinary individual who finds the strength to persevere and endure in spite of overwhelming obstacles'.
Lliam is my hero.
Alison Kilgour
Lliam's Mum and Founder & Trustee of So Precious
ps: I burned the Gina Ford book. If you can make it through the neonatal experience, you don't need a Gina Ford manual!
The So Precious foundation is holding their 5th annual charity ball on Friday 27th May 2016 at the Airth Castle Hotel and Spa in Falkirk. With a Moulin Rouge theme, it's sure to be a hit! Tickets are selling fast, you can show your support by purchasing tickets here.
Details of the So Precious foundation can be found on their website and Facebook page.