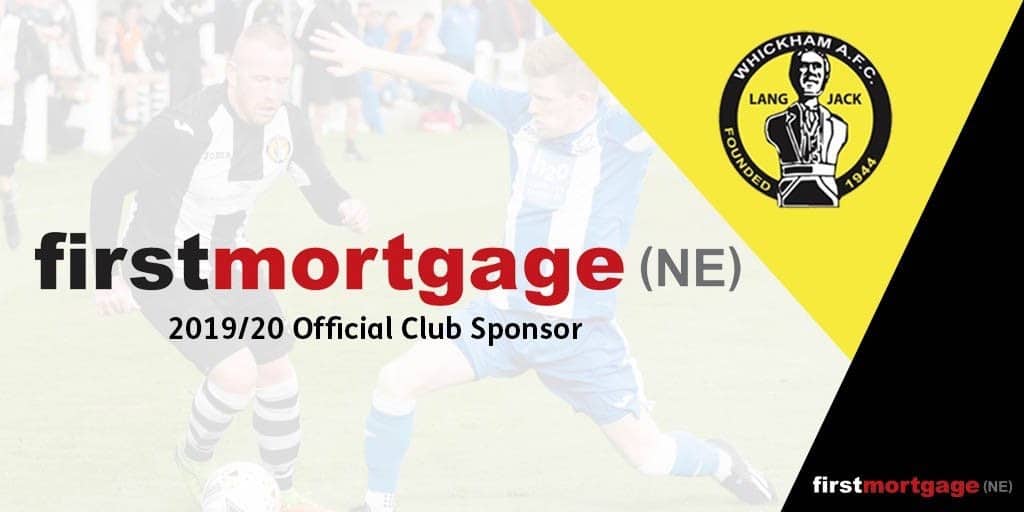 We are very proud to announce we are the official club sponsor of Whickham FC!
It's an exciting time for the club having had huge success in recent years moving up to the First Division of the Northern League at the end of the 2017-2018 season, and we will be supporting the club during its 2019-2020 campaign.
As a local club to our Dunston branch and many of our team including Directors Phil and Ben, it's a privilege to be a part of the future of Whickham FC.
In time for the new season the club's home ground The Glebe will be renamed "The First Mortgage NE Glebe" and we can't wait to see our name above the turnstiles!
"I'm a huge sports fan and have lived in Whickham all my life, so to be able to show this level of support to my local football club which I've grown up watching is really special. We wish the team best of luck for the season ahead and are incredibly excited to be part of their journey." Said our Director Ben.
We encourage all of our friends, families, clients and partner businesses to show some support to Whickham FC in its upcoming campaign. For more information on fixtures, visit the club's official Twitter page here.