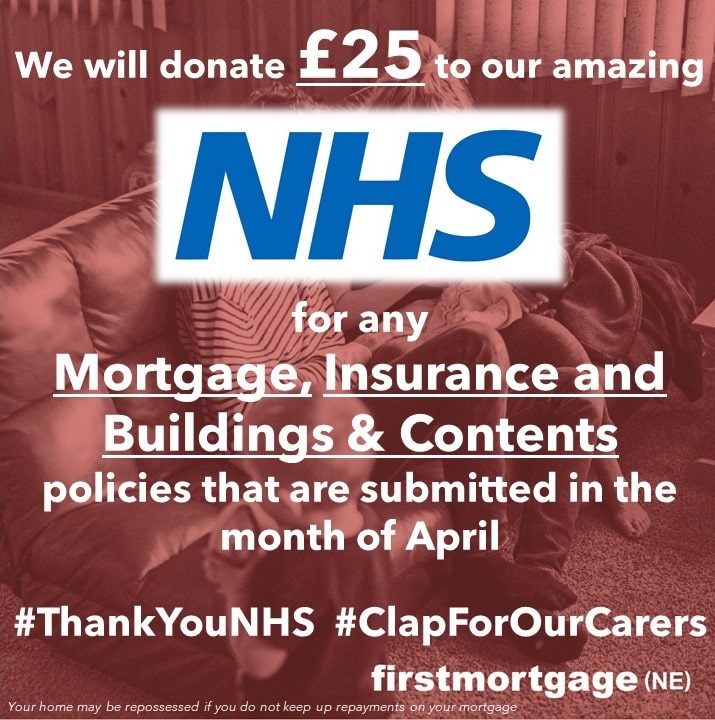 To support and give our thanks to our incredible NHS during the Coronavirus crisis, First Mortgage (NE) will donate £25 for any mortgage, insurance and buildings & contents policies that are submitted in the month of April.
Upon completion of the transaction we will make this donation to the NHS.
Thank You to all the amazing NHS workers!