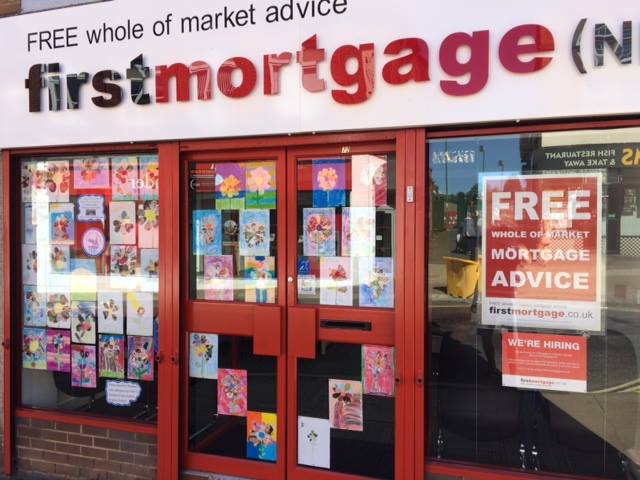 Our Chester-le-Street branch is at the heart of the community on the high street and looked blooming fabulous in the spring of 2018…
We took part in Durham Council's Chester-le-Street in Bloom initiative, teaming up with Year 2 children at Cestria Primary School. The high street had a competition for the best dressed window and we were up for the challenge!
The children had a great time creating handmade flowers to dress our window, and did such a good job we won the 'Blooming Fabulous Frontage' award – now that's flower power!
The judges particularly liked that we engaged the children and staff at the school. Thanks so much to all of the children for their fabulous displays.