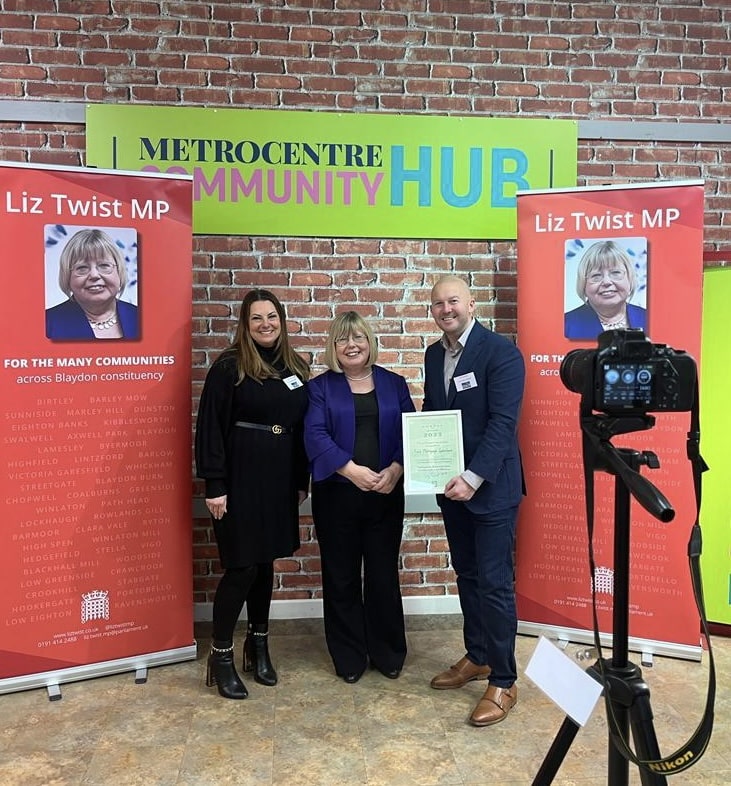 We were really delighted to win an Angel Award in recognition for the work we do within our local community. We were nominated for this by a local member of the public which makes us feel even more proud.
Liz Twist MP for Blaydon constituency presented the award to our Phil and Penny last week at the Metro Centre.
It was a lovely event, recognising people and businesses who really try to help and make a difference in their local areas.