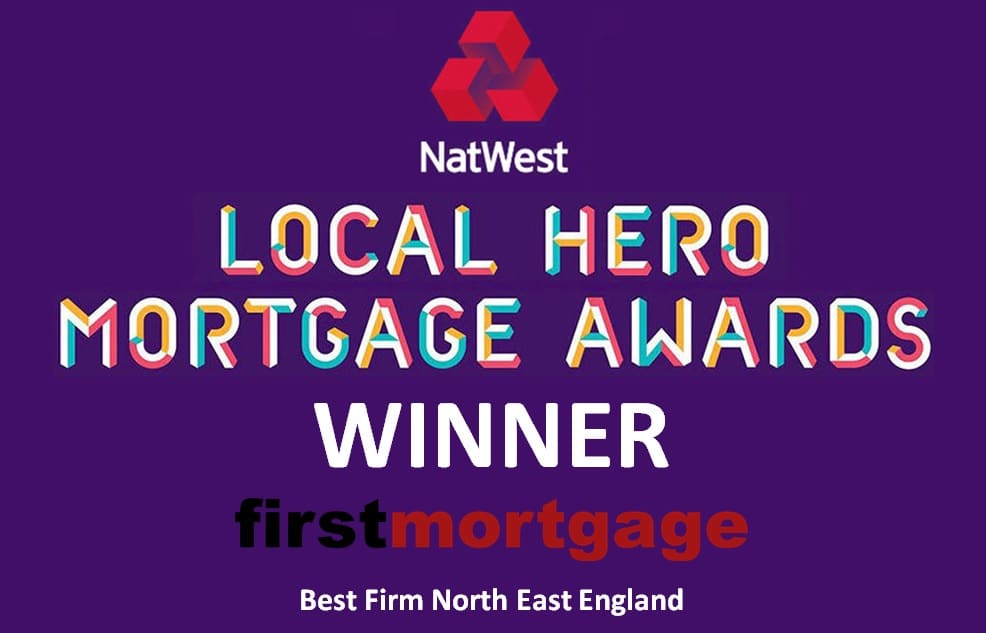 First Mortgage NE have won the NatWest Local Hero Award for 'Best Firm in the North East'.
NatWest use the awards to recognise broker firms that have gone beyond everyday expectations to put the customer and their local community at the heart of their business. These achievements have only been magnified by the impact of the pandemic.
Across the 12 regional categories, firms were asked to demonstrate their position as a local mortgage and protection expert, their commitment to quality advice, excellent customer outcomes, and their positive contributions to the local community.
The judging process also urged firms to show a clear focus on a more sustainable approach to reducing the social and environmental impact of their business practices and how they encourage others to take a more sustainable approach to environmental issues.
Ben Riley, Executive Director of First Mortgage said; "This is another fantastic achievement by our amazing team, who work tirelessly to put our customers and our local communities at the heart of everything we do. We strive for exceptional service, we care deeply about our customers and its great to be recognised by the NatWest Local Hero Awards for that."
OFFICIAL PRESS RELEASE (DATED 04/02/2021):
NatWest Intermediary Solutions Local Hero Mortgage Awards winners announced
NatWest Intermediary Solutions announced the winners of its second Local Hero Mortgage Awards
These awards recognise those mortgage advisers who have truly gone the extra mile to put customer needs and their local community at the heart of their firm.
In the North East England category, First Mortgage NE was named as the winner.
NatWest head of intermediary mortgages Graham Felstead said: "We are again delighted to have delivered, albeit digitally, our NatWest Local Hero Mortgage Awards initiative, specifically aimed at recognising the hard work and commitment of mortgage adviser firms that have gone above and beyond expectations.
"These firms have exemplified putting the customer and their local community at the heart of everything they do, in addition to providing sound financial advice for those consumers within their locality."