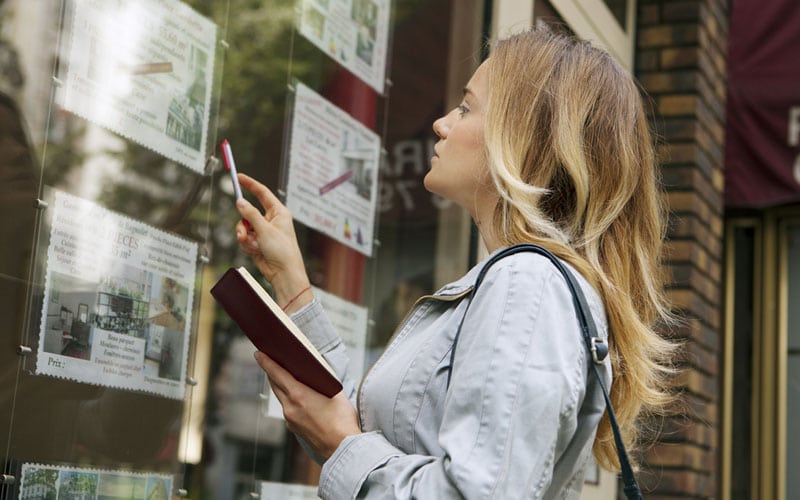 When it comes to selling our homes, many approach this with a sense of dread. It can be stressful time with many things that could go wrong, such as withdrawn offers or delayed contracts. The importance of finding a good, credible estate agent is vital in enabling the whole selling process to go as smoothly as possible.
The following eight points can act as a guide to make sure you do just that….
Ask for recommendations
Asking friends and family for recommendations can be a valuable starting point in your search to find an estate agency who will actively work for you and provide you with a good service. Knowing someone who has had a good experience with them will more likely result in you having a similar one.
Search locally
The value of a local estate agent should not be underestimated. Not only will they have local knowledge, they will be able to determine the right valuation for your property in line with current market conditions. They will also be in close proximity to meet potential buyers and will be more likely to have experience in selling properties similar to yours.
Research performance
Investigating the performance of an estate agent is vital before making that all important financial commitment. Looking to see whether they sell properties at the asking price is one factor to look at. If they have a notable record of doing this, then the odds are stacked in your favour. If they only achieve sales well under the property valuation however, you may want to think twice about using that particular agent. Many websites, such as moneyfacts.co.uk, have search tools to locate agents in your area and provide ratings of their service.
Remember sometimes you get what you pay for
Estate agency fees typically range from 1% to 3% of the selling price, but do not let the high fees discourage you too much. Ask the agent to outline why they charge a higher fee than their competitors and to explain what you get for your money. If they go over and beyond the call of duty to get your property sold quickly at the best price, they could very well be worth considering. Set fees are something to be wary of, especially on lower priced properties where it could end up becoming a higher percentage if the property sells for less than was initially expected.
Treat high valuations with caution
Receiving the highest valuation from an estate agent may not necessarily mean the future looks bright and you should choose them to market your property. It may be a ploy to ensure you appoint them, only then to find the price has to be lowered at a later date. Alternatively if you are "pitching" too high, you may run the risk of losing the initial impact and may have to lower your asking price. Ask estate agents to justify their valuations and even show you similar properties in that area that have successfully sold.
Walk in the buyers shoes
It may be worthwhile exploring the high street branch as well as the agents website. First impressions count and it should give you an idea as to whether you could picture yourself buying a home from them. This could not be more vital because if they fail to impress, it is more than likely potential buyers will also take that view. It is certainly worth examining the quality of the photographs, floor plans and whether they go the extra distance with a walk-in video, which can be an added bonus.
What marketing strategies do they employ
What you tend to find with many reputable estate agents is that they will spend a great deal of time in the marketing of your property, making sure it gets centre stage in front of many potential buyers as possible. Poor estate agents will generally do very little, simply waiting for people to come to them. It is worth making enquiries which property websites your property will get listed on, whether they use trade press and magazines, and if you will get featured on their social media profiles. The greater the exposure of your property, the better. Although you will hope this may never happen, enquiring what action they take if your property is taking longer to sell than anticipated is highly recommended and crucially gauge their reaction.
Create a shortlist
You should never go with the first agency you speak with. Initially speak to a number of recommended ones as a starting point and organise a valuation with a minimum of three. This will give you the opportunity to get a feel for the agent as not only do you need to be impressed by them, you will need to be able to trust them and develop a good working relationship.
Finding a suitable agent to sell your property can at times be a stressful experience. Taking a methodical approach, having a plan in place and knowing what to look for will allow you to get it right first time, making the process more enjoyable.