Brexit is the word on everyone's lips this month, as 2016's hottest buzzword sparks the biggest political debate since the Scottish independence referendum. With a vote over whether or not the United Kingdom should remain in the European Union looming, there are a lot of concerns over the impact a potential shift could have on the UK's economic climate. Let's break down some of the major concerns:

1. House prices

Emoov has predicted housing prices dropping by around 5%, resulting in an average £11,000 reduction in property values. Over half of homeowners surveyed believe that leaving the EU would impact the value of their property, with a third believing prices would increase, and a fifth believing they would decrease. Though some state that it will most likely be the uncertainty that will cause the price drop, not the act of leaving the EU itself.

[continued on the blog]
We're moving on through 2016 with big numbers hitting the board across the country – well done! We've got our sights set on bigger and better things this year, so keep working hard to make this Spring our biggest yet. Maintaining the focus on delivering an excellent customer experience is as important as ever. We've had a great start to the year so far, let's keep it up!

We're all looking forward to our company gathering in the beginning of April, with employees and business partners all meeting in Edinburgh for an evening of fun. Be there or else!

Finally, we're ridiculously excited to announce that we're expanding! First Mortgage will soon be opening an office in none other than Manchester. Date and exact location TBA, but it's happening. Hiring has already commenced, and we'll be looking for a team of Mancunian mortgage superstars to head up our office down south. Watch out Newcastle, you've got competition!
For this month's interviewee, I've trekked up to far north Scotland, braving the wind, sleet, and ridiculously unpredictable weather of the Highlands to bring you the James Bond of First Mortgage, Mr Kenny Will.

Not really.

I didn't trek anywhere – we just emailed. Isn't technology wonderful?

Kenny is a Regional Manager at First Mortgage, based in our Aberdeen office. When he's not racing from branch to branch or sharing valuable words of wisdom with the advisors and sales support staff, he can usually be found getting weirdly excited over spreadsheets and hassling the IT guys to come up to Aberdeen. They'll get there soon, Kenny.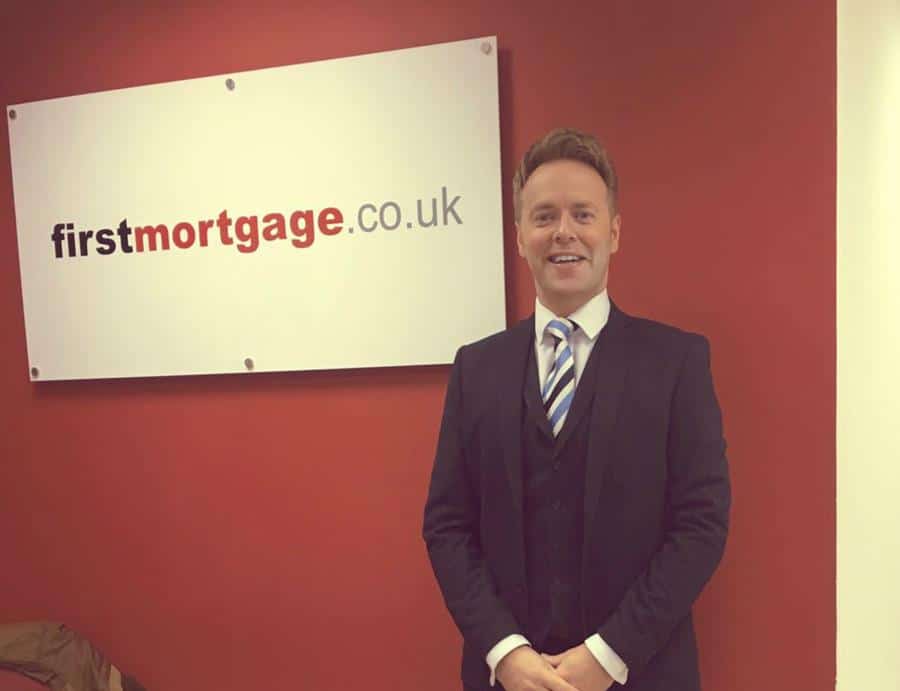 Tell us about your job and what's involved on a typical day?
Alarm goes off at 4.55am so I can get up at 5.00 (can't get out of bed if the time isn't at a "0" or a "5, if I miss 5.00am I need to wait til 5.05am – funny like that) This gives me time to go for a quick run or cycle as I leave my house at 6.20am to make the hour and a half drive from home to the office . Arrive in office around 8.00am and set it up for the day – Lights on, heaters on….most importantly, KETTLE ON!!! Once the staff start arriving I try and "chew the fat" with them. Mainly I will catch up with Susan Dey, Senior Sales Support.
If I am not observing the advisers I will be having a 1:1 with them and when I am not doing this you can generally find me working on a Spreadsheet – love a spreadsheet!
What previous roles and experiences led you to your current role?
Always enjoyed talking to people and got my first job as a Car Salesman with Arnold Clark in Dundee…decided car sales wasn't for me!
Moved into the Financial Services Industry on 27th December 2000 as a Customer Adviser with Skipton Building Society. Moved up the ranks there to manage branches in Skipton, York and Malton before taking over as BDM covering Edinburgh and Borders (did not enjoy the BDM Role) after that I ran my own mortgage business for 10 years in Edinburgh and Dundee. While I was in Dundee I also ran a Property Company where we looked after a lot of Dundee's student population – well 300 of them anyway. This certainly kept me on my toes!
Joined First Mortgage as an adviser in November 2014 and the rest as they say…is history!
What do you like most about working for First Mortgage?
I enjoy being part of a company where everybody's input really makes a difference and that I am part of  a something that is growing at an exceptional rate.
The other thing I like about it is the "family feel" it has.
What do you consider the key challenges for the mortgage industry this coming year?
MCD will be a challenge when it kicks off on 21st March and will have a little bit of an impact on the industry and there are changes happening that we need to keep on top of, however I do see the EU referendum as a potential issue going forward…depending on what way the vote goes…IN or OUT??
If you could be anyone for a day, who would you be?
Lance Armstrong (Pre January 13th 2013 – this is when he confessed to taking drugs his entire professional cycling career).
Now I would like to be Sir Dave Brailsford for the day (He's the head of British cycling).
What's on your desk?
The only thing on my desk is ORDER!
A place for everything and everything in its place!
If you could, what advice would you give your younger self?
The only advice I would give to my younger self is exactly the same advice I give to my 6 years old son, and that is to say "please" and "thank you" at every opportunity as a little bit of manners will go a long way to seeing you through life on a decent path.
What did want to be when you were a child?
Footballer – then when I didn't get signed for Celtic after 5 trials and signed for Arbroath FC instead … I knew then that was never going to happen so I then wanted to be a Fireman!
What's the worst piece of advice you've been given?
That drinking pints of Caffrey's with Morgan Spiced chasers all night was a good way to celebrate your 18th Birthday.
Who was your first celebrity crush?
Susan Kennedy (Dr Karl Kennedy's Wife) from Neighbours
And finally, who is your current mortgage with?
Santander