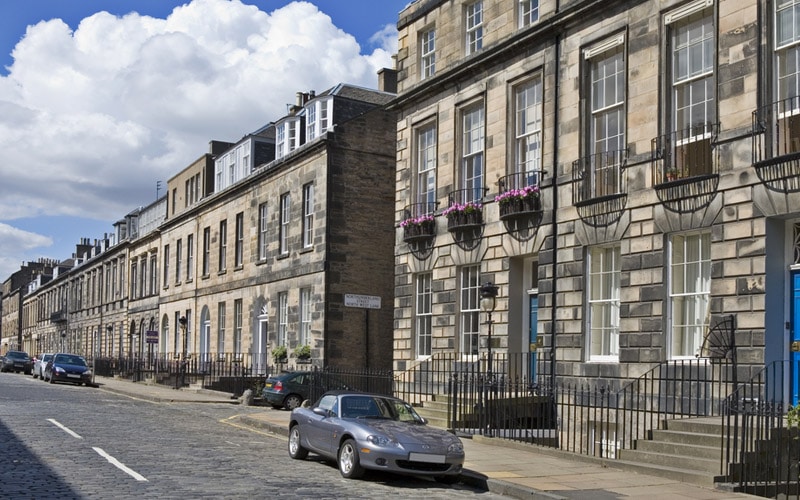 The property market in Edinburgh is witnessing a return to pre-recession levels as properties in prime locations are going for well over home report valuations.
In some cases, properties are selling for over 20% above their "offers over" price, while houses and flats in sought after areas such as Bruntsfield, Marchmont, Stockbridge and Comely Bank have seen activity levels soar, the highest since 2008, before the financial crisis took hold.
The new "pension freedoms" which came into effect in April has sparked a revival of the buy to let market, where many are now choosing to invest in property. Coupled with attractive mortgage rates currently on offer, this option could provide a comfortable "nest egg" come retirement.
The desire for mid-market family homes has also been key in driving demand, as well as one-bedroom flats in areas generally considered not to be popular, but are areas deemed ideal for letting potential.
Estate agency, Strutt and Parker recently revealed properties are selling in the range of £250,000 and £350,000, confirming these figures were at pre-2008 levels. Many prospective purchasers going for properties are offering well above the home report price and in some cases are being constantly outbid. For example, a flat in Comely Bank marketed by DJ Alexander received eight notes of interest in a matter of days before going to a closing date. It then sold for £30,000 over the valuation price.
Previously, many properties were being sold for much less than the home report valuation. Now many homes are going for considerably more which is a welcomed boost to the Scottish property market and for those looking to sell and move up the property ladder.
The average house prices in Scotland saw a dramatic increase in the months between January and March, growing year-on-year by 13.3% to £173,830. This has been the largest quarterly figure noted since the Registers of Scotland began gathering figures in 2003.
Statistics released by the Edinburgh Solicitors Property Centre has highlighted that the average price of a property in Edinburgh, Fife and the Lothians has increased sharply by 18% and prices in Edinburgh city centre rising by as much as 26%.
To add to this, Edinburgh has 27% of its inhabitants residing in rented accommodation and it's anticipated Edinburgh will see a 30% rise in its population by 2037, resulting in 39% more households.This will inevitably result in "increased price pressure" in the nation's capital.
There is no doubt the housing market in Scotland continues to remain strong, despite the mortgage market review rules introduced earlier in the year and the revised Land and Building Transaction Tax.
Gradually, the market is witnessing a comeback to the pre-recession period where family homes and principal investment property prices are at an all time high. This will undoubtedly be a strong factor in Scotland's economic recovery going forward.