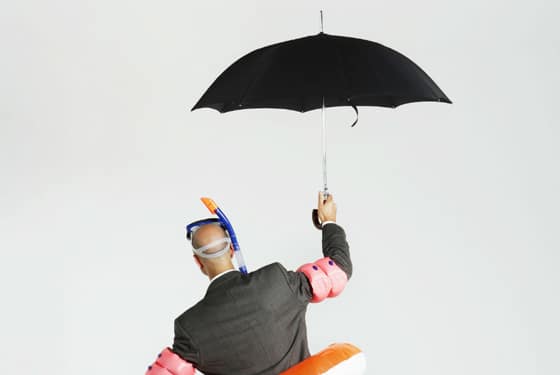 There are some decisions in life you need to make in the moment and then see how they play out. The decision regarding your first mortgage is no way that type of decision.
You need to evaluate your situation, weigh the pros and cons, and decide based on logic – not on emotion, and NOT on what everyone else is doing. Applying for a mortgage because your parents drilled it into your head that "you've got to get on the property ladder ASAP" isn't exactly the ideal motivator behind your actions. For most people, a lot more goes into it.
There are many questions you should ask yourself before buying your first home, so let's consider some of the most basic questions you should be able to answer a big fat YES to:
Are you looking for long-term?
If a mortgage is in your sights, you need to be able to say yes to this one. A mortgage is not a short-term commitment, and for most people, it's something you should ideally have for a number of years before you consider making any additional changes to your circumstances (such as remortgaging or selling your property). If you are undecided, or if your job requires you to have the flexibility to be able to drop everything and move at a moment's notice, then perhaps now isn't the right time.
Will you be able to afford it if the market changes?
It's hard to find people who are against investing in real estate, for good reason. However, sometimes an interest rate hike can mean the difference between an affordable mortgage, and one that's just out of your reach. If you're barely making ends meet and have no buffer, an unforeseen upward movement could rock your boat quite severely. An impartial mortgage advisor will take you through an affordability check to make sure that you can afford your mortgage – now AND in the future. However it is important to consider protecting yourself with insurance so that if your personal circumstances ever change, you don't end up skipping mortgage repayments – which can cost you your house.
Do you want a place that you can call your own?
If you're settling down, investing in your home and truly making it yours is a natural motivation that makes many people consider getting a place of their own. Sick and tired of living with the things your landlord owns, or are you bursting to do up your kitchen and bathroom? If yes, perhaps it's time to say goodbye to the renting days.
Is your rent burning a hole in your pocket?
While renting can be an economical decision for some, for others, it's money down the drain. Years of making rental payments can leave you with nothing to show for it except a string of landlords whose mortgages you've been paying. A mortgage can be more out of pocket than rent each month, depending on where you live, but each payment takes you that little step closer to full home ownership – which is a whole lot better than the houseplant and handshake you're left with after renting.
While nobody can tell you for certain whether you're ready to take the leap into property ownership, these points are a good place to start. If you're feeling the sting of rent and want to chat to someone about your options, get in touch with one of our friendly local advisors today.