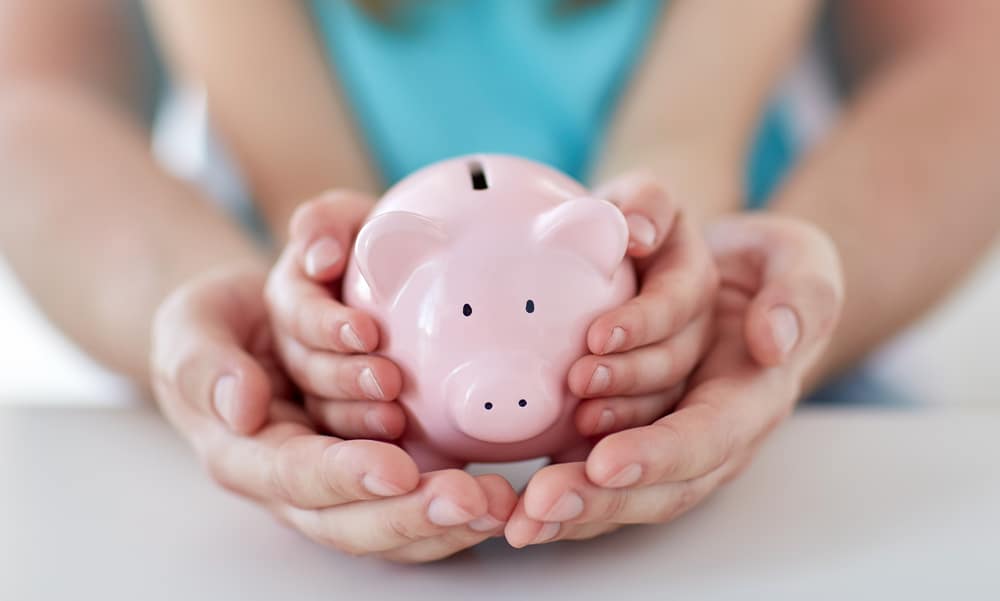 For many first time buyers, the ability to acquire a loan or even receive a cash gift from the "Bank of Mum and Dad" was the only way to get onto the property ladder. The need for this kind of financial support appears to be dropping with many prospective borrowers now able to stand on their own two feet and fulfil their dreams of becoming proud homeowners.
Research from the Clydesdale and Yorkshire Bank's Annual First Time Buyer Survey revealed the number of first time buyers now depending on their parents to help them purchase their first home has fallen dramatically. The survey highlighted that less than half (46%) of first time buyers surveyed required support saving for a deposit in 2014. This is a stark contrast to the 63% in 2013 and even more so than the 78% in 2012.
This is certainly positive news for young borrowers and parents alike. These figures suggest fewer parents are having to make that difficult choice of withdrawing their savings to help their offspring.
A separate survey conducted by the Council of Mortgage Lenders (CML), has shared these sentiments, with approximately 48% of individuals making that transition to becoming new homeowners doing so without any without any help from family or relatives. This also represents a substantial rise when compared with 2011's figures of 34%.
The proliferation in the number of first time buyers able to buy without help from parents or immediate family can be attributed to the lessening of Loan to Value (LTV) requirements, which has been witnessed in 2012 and 2013. Furthermore, Government incentives, such as the Help to Buy mortgage guarantee scheme, has breathed a new lease of life into the resurgence of 95% LTV lending widening consumer choice in this field.
The table below takes into account the impact of Help to Buy in calculating the total figure showing borrowers who have bought their first homes with and without financial assistance.
The Help to Buy equity loan scheme (HTB1), has been classed as receiving "help" due to the 20% equity loan they receive towards their deposit. This can be categorised as the same as the "Bank of Mum and Dad", albeit the funds come from an alternate source. The Help to Buy mortgage guarantee scheme (HTB2) does not require a boost in deposit funds in the same way. Borrowers raise their own deposit and manage their own payments, therefore rendering them as "unassisted".
Characteristics of first time buyers in 2014
| | All FTBs | Unassisted FTBs | Assisted FTB | Help to Buy 1 | Help to Buy 2 |
| --- | --- | --- | --- | --- | --- |
| Average Age | 29 | 31 | 28 | N/A | 28 |
| Average Income | £37,700 | £42,000 | £33,693 | £40,500 | £38,200 |
| Average Loan to Value | 84% | 90% | 75% | 75% | 95% |
| Average Loan to Income | 3.44x | 3.19x | 3.73x | 3.49x | 3.41x |
| Average Loan Size | £124,650 | £129,000 | £120,000 | £135,000 | £124,450 |
| Average Property Value | £160,000 | £147,000 | £175,000 | £185,000 | £133,000 |
Source: CML analysis, CML regulated mortgage survey, Homes and Communities Agency
With both Help to Buy Schemes taken into account, it is evident there has been significant progress made in terms of first time buyers successfully gaining entry into the housing market since 2011. Approximately 38% of first time buyers owned their own homes without any help in 2014, whether through a combination of the Help to Buy schemes or from their family or relations.
It is clear the schemes have fulfilled their objectives in reaching their target market and helping those who otherwise would have struggled to get onto the property ladder. In recognising its success, many lenders have responded in a positive light and have begun reviewing their lending criteria with the aim of offering higher LTV mortgages to those who can only muster a modest deposit.
With this being said, the momentum is now returning to the mortgage market and with interest rates at an all time low, setting aside funds for a deposit is not as difficult as once thought. Growing economic confidence may result higher levels of disposable income for a savings account and coupled with the number of high LTV loans showing no signs of abating, this could result in the continued increase in the number of first time buyers without having to rely on the "Bank of Mum and Dad".