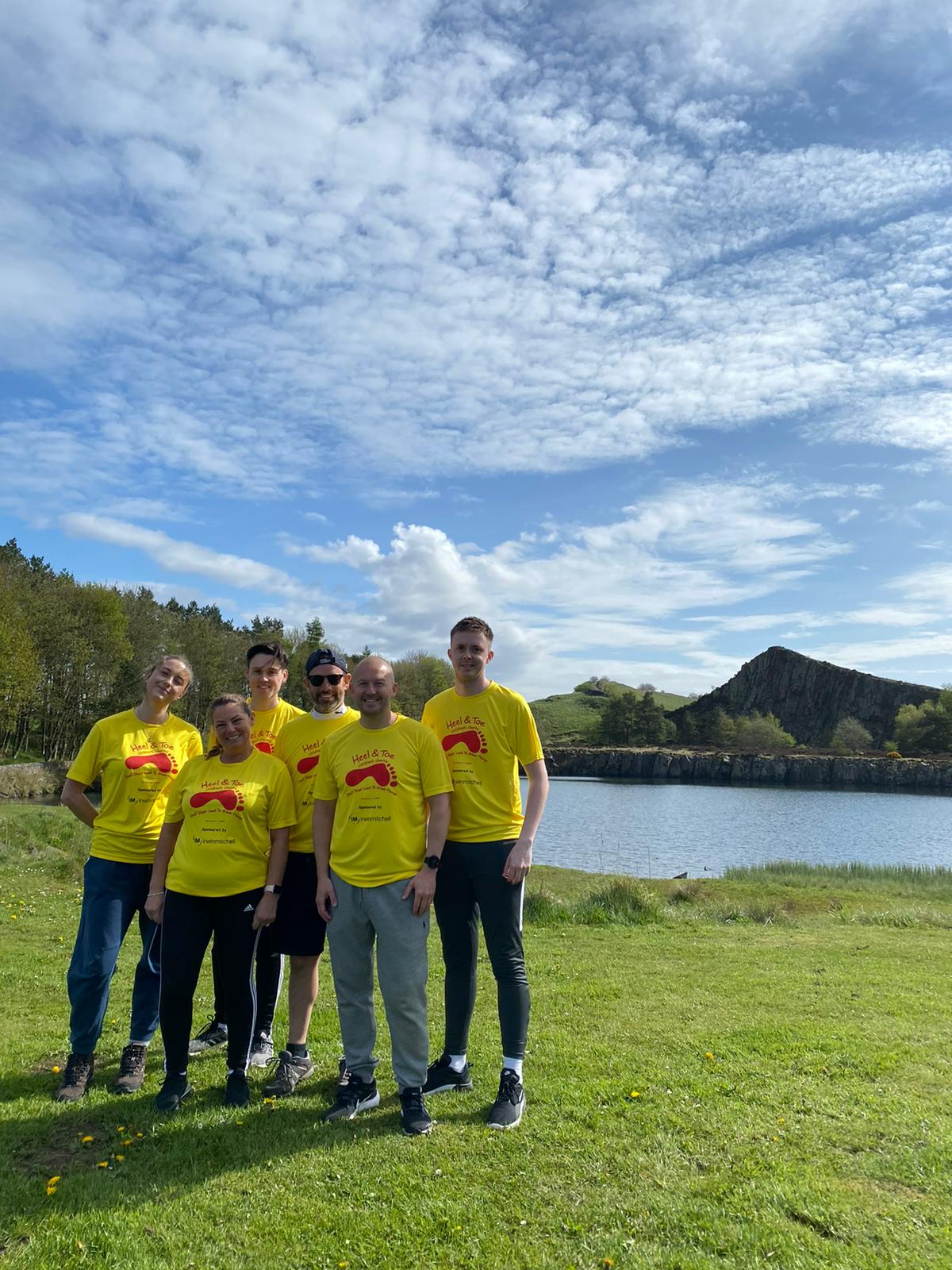 In May five of our super stars took part in the Hadrian's Wall Challenge to raise much needed funds for the Heel and Toe charity.
It was tough at times, with the 12.5 mile walk and undulating terrain, but the team came through it despite a few sore legs and ankles the following morning.
We are delighted to support Heel & Toe charity in various events in 2022, the charity provides a range of free support services to children and families affected by Cerebral Palsy.