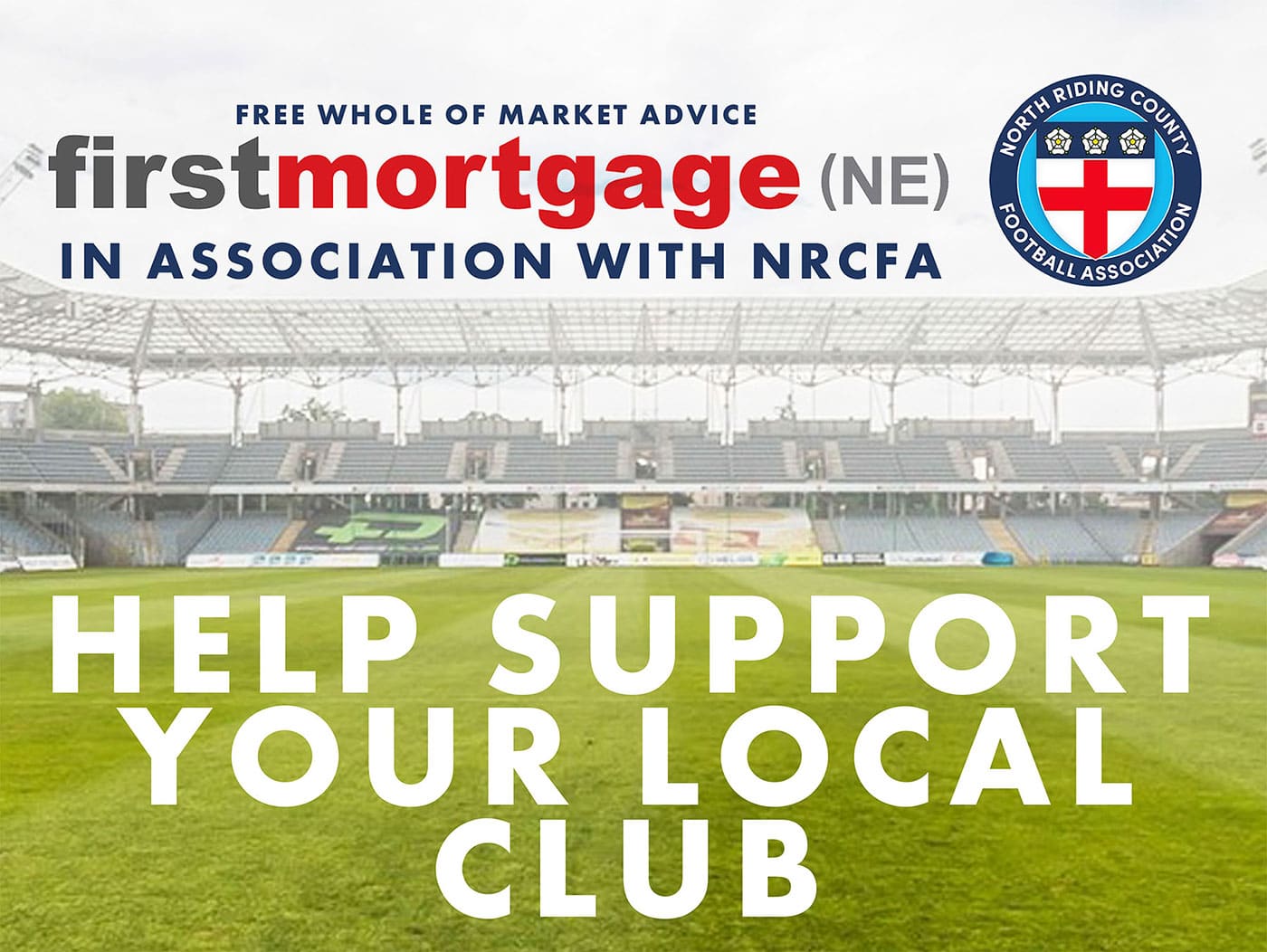 At First Mortgage NE we're hugely passionate about sport in the North East, so are pleased to announce our latest partnership supporting grassroots football clubs.
We've partnered with North Riding Football Association to give members and associates the chance to secure their club much-needed donations.
We will make up to a £100* donation when a member or associate completes a mortgage with us, giving their club a financial boost. Simply use the reference NRCFA and the club name when first contacting us.
Phil McGuire, our New Build Director said: "We're big supporters of sport and having played football myself at a local level, I understand how tough and competitive it can be to secure funding. We support sports clubs with one-off donations but wanted to implement something sustainable for the long-term, which led to this partnership with North Riding FA.
"We offer fee free impartial advice which won't cost players and associates a penny, plus they'll net their club a cash injection which I'm sure will be put to good use. It's win-win for both parties."
North Riding Football Association is responsible for governing and developing local football across Teesside and North Yorkshire, aiming to ensure the long-term future of the game.
Steven Wade, North Riding FA Chief Executive added: "We're delighted to be partnering with First Mortgage NE and look forward to seeing the benefits the agreement will have on grassroots football in North Riding.
"It's no secret that funding is a crucial factor in the development of clubs at grassroots level, so I'm sure the opportunities available through this new partnership will be of huge benefit to many of our affiliated clubs throughout the county.
"With donations of up to £100 available for every completed mortgage with First Mortgage NE, here is a fantastic opportunity to generate funds for your local club which can be reinvested into areas that are crucial to sustainability, growth and development."
Find your closest North East branch here. *Terms and conditions apply. Please call one of our North East branches for full details.