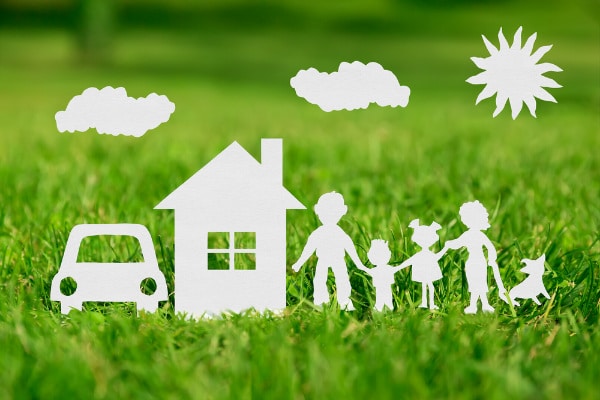 There are those who would argue that the current mortgage system is broken. Many first time buyers are finding it more and more difficult to find a home they can afford, while legions of young professionals in cities have resigned themselves to the fact that they may never save up a big enough deposit to buy.
But change is on the horizon. There are several key factors in play that we believe could totally change the face of the mortgage market in 2016. Here's a brief look at each of them, and where we currently stand after the first quarter:
More affordable housing
Since its introduction in 2013, the Help to Buy scheme has allowed tens of thousands of buyers – almost 80% of whom have been first timers – to get onto the property ladder.
But critics claim that this is nowhere near good enough, and pressure continues to mount on the government to take steps to ease the crowded rental market and do more to help people to buy their own home.
Last year's Autumn Statement promised 400,000 new, affordable homes in the next five years, though it remains to be seen just how "affordable" these homes really are. The newly released Help to Buy (Scotland) Affordable New Build Scheme aims to address this need, with low (approximately 5%) deposit mortgages being made available to those seeking a new build property for under £230,000.
It will get easier to buy
Rising property prices mean that, according to research by the Council of Mortgage Lenders, just over 50% of those born in 1990 will own their own home by the time they hit 40. In contrast, 71% of those born in 1970 owned a home when they hit the same age.
Not all mortgage lenders are being more flexible (yet), but some are showing a willingness to consider situations that differ from the status quo. For example, certain lenders will now consider self-employed workers with fewer than three years worth of accounts or contract workers who can prove steady income.
Low interest rates
One reason that buyers are able to secure their first home is the competition between lenders to provide ultra-low interest rates, something we've written about previously.
While lower rates do little to ease the burden of rustling up a decent deposit, they do mean that buyers feel comfortable about starting the process of applying for a mortgage earlier than they might otherwise do.
Plus, there's also a sense of urgency to strike while the iron's hot and get a foot on the ladder before interest rates start to rise again. As a result, more young buyers are turning to parents for help in the form of loans, guarantor mortgages or donations(!)
LIFT
One of the predictions above is already coming true here in Scotland, where the LIFT (Low-cost Initiative for First Time buyers) has recently been introduced. LIFT, which is like Help To Buy on steroids, allows low to moderate income buyers to purchase a home with a minimal deposit or even without one at all.
If and when the house is sold, the government receives the same percentage of the sale value that they covered of the purchase price. If property prices continue to rise the way they have done in past years this could generate some serious revenue for the government.
BREXIT
This year's biggest debate is whether the United Kingdom will leave the European Union – and what will happen to the economy if we do. Although we recently discussed the major concerns for the mortgage industry in our piece on Brexit, it's still hard to tell at this stage what will happen.
The referendum, to take place on June 23rd, will set in motion a decision that could change the shape of the mortgage industry as we know it. Or, keep everything exactly how it is now. Only time will tell!