Scotland doubles sales of million pound homes
Sales for homes valued at over one million pounds have nearly doubled in Scotland this year, with Edinburgh more than doubling the number of high-value properties sold in the first six months of 2015.

Between them, a huge 111 top-end properties were sold this year, with the vast majority of these happening in the nation's capital.
UK house price average hits record high
The average price for a home in the UK has reached a new high of more than £196,000 in cash terms. This comes after month-on-month property values increased by 0.6% across the country.

Nationwide Building Society has reported house prices rising 3.9% from the previous year, showing an increase from the 3.8% growth observed in September.
The Scottish Business Awards are fast approaching, and we're all getting Clooney fever (well, some of us are, anyway). And of course, let's not forget our nomination for the PwC Commitment to Company Values award. There has apparently been unprecedented demand for tickets to the awards this year (owing in no small part to the A-list celebrity buzz), and it's shaping up to be a fantastic night. Did we mention George Clooney will be there?
We're breaking from tradition a bit this month, and going to interview a team member from another area of the company. Superstar Laura Mackay is a Sales Support Officer from our Aberdeen office, and she took the time to give us some insight into her role and plans for world domination. Read on to find out more.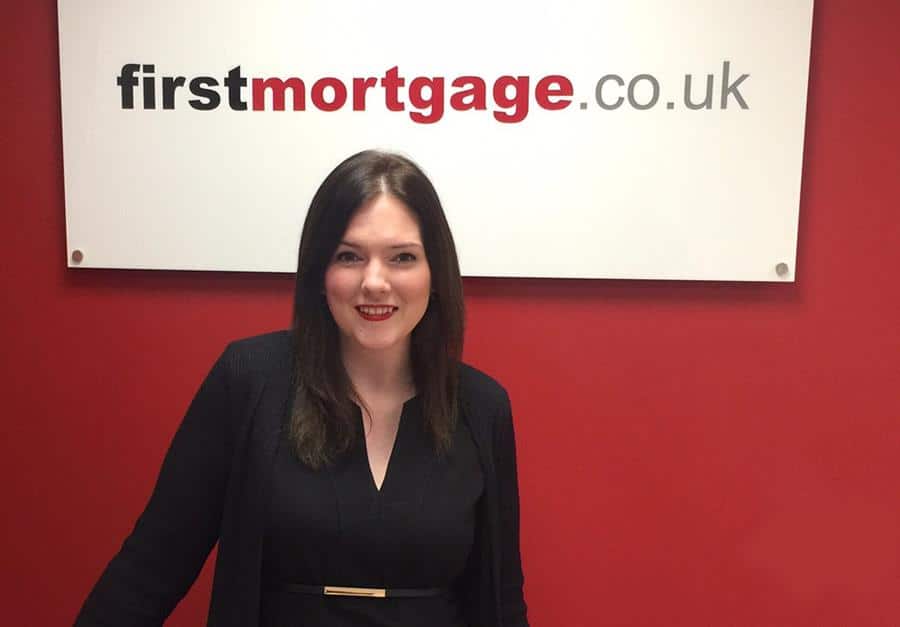 Tell us about your job and what's involved on a typical day?
I joined First Mortgage in September 2014 in the Sales Support role after taking a career break to have my two children – Shaye & Darcy.  A typical day in my house starts at 5am and is completely manic.   Kids ready, breakfast club run then the gruelling navigation of Aberdeen traffic before arriving at work at 9…  Once in the office I chase lenders, update our clients and generally assist the advisors wherever possible.
What previous roles and experiences led you to your current role?
I have worked within the Financial Services Industry since leaving school and my first role was Office Junior for a firm of IFA's in Edinburgh.  When I returned to Aberdeen I joined a local company where I worked for 5 years as Sales Support/Para Planner dealing mainly with pensions (yawn).
What do you like most about working for First Mortgage?
I returned to work after a couple of years off – with a husband that works away it could become quite secluded.  It was lovely to come back to work and interact with adults who have turned out to be a really great bunch.
What do you consider the key challenges for the mortgage industry this year?
In Aberdeen, the oil crisis is definitely having a ripple effect.  People are definitely a little more wary to commit to house buying at the moment given such job uncertainty.   
If you could be anyone for a day, who would you be?
I would most definitely like to be Bradley Cooper's girlfriend for the day.
What's on your desk?
Well, my desk seems to be the hot spot for biscuits and sweeties which has both pros and cons, but other than that – computer, coffee, phone & files.
If you could, what advice would you give your younger self?
I would definitely tell myself not to be in such a hurry to grow up, travel more and study hard.
What did want to be when you were a child?
I really wanted to be a nurse but given that the sight of blood makes me faint, that quickly changed.
What's the worst piece of advice you've been given?
My mother telling me how to do fractions in primary school then taking the homework in for marking and they were ALL wrong – thanks Mum!
Who was your first celebrity crush?
I was completely infatuated with Peter Andre when I was in 2nd year.  I'll say no more.
And finally, who is your current mortgage with?
I am currently with Scottish Widows.