The mortgage market in 2016 – where we stand
There are those who would argue that the current mortgage system is broken. Many first time buyers are finding it more and more difficult to find a home they can afford, while legions of young professionals in cities have resigned themselves to the fact that they may never save up a big enough deposit to buy.
But change is on the horizon. There are several key factors in play that we believe could totally change the face of the mortgage market in 2016. Here's a brief look at each of them, and where we currently stand after the first quarter:
More affordable housing
Since its introduction in 2013, the Help to Buy scheme has allowed tens of thousands of buyers – almost 80% of whom have been first timers – to get onto the property ladder.
[continued on the blog]
First Mortgage charity spotlight – the So Precious Foundation
As part of First Mortgage's commitment to social responsibility, we are taking steps towards building a charitable foundation to give back to the community. One of the first steps in building this foundation is through the introduction of staff participation in volunteering activities.
One of the first at First Mortgage to undertake this, Mortgage and Protection Advisor Fiona Dowell has spent some time volunteering at Strathcarron Vintage Shop in aid of Strathcarron Hospice, helping out with general shop duties, sales, and a bake sale.
She will also be assisting with a cause that hits very close to home – the So Precious Foundation. Founded by Fiona's sister Alison Kilgour in February 2011, So Precious was formed to help support the Neonatal Unit in Forth Valley – where Alison's son, Lliam, had a difficult start to life.
[continued on the blog]
Company News
The end of financial year has come and gone, with our company celebration at the Angel's Share in Edinburgh proving to be a great success. Everyone was in high spirits celebrating the end of yet another successful year with drinks and nibbles, and we hope that nobody was feeling too delicate the next morning!
The biggest news this month is that the Manchester date is set. Monday, May 23rd is our official opening day, and we've got a fully staffed office of outstanding advisors and support staff ready to go! We're preparing to offer a range of appointments during and outside of business hours, to make sure we can serve the Manchester region to the very best of our ability.
What do you do here?
This month I've been forced to do the unthinkable, and interview myself. I don't really do writing about myself in the third person, so let's skip the formalities and go straight to the real deal.
I'm Chloe Barnes – Community & Outreach Manager. Hi 🙂 I'm a relative newbie to the First Mortgage team, and when I'm not hassling writers and advisors trying to fact check stories before they go online, I can be found all the way up in the annex in Walker Street.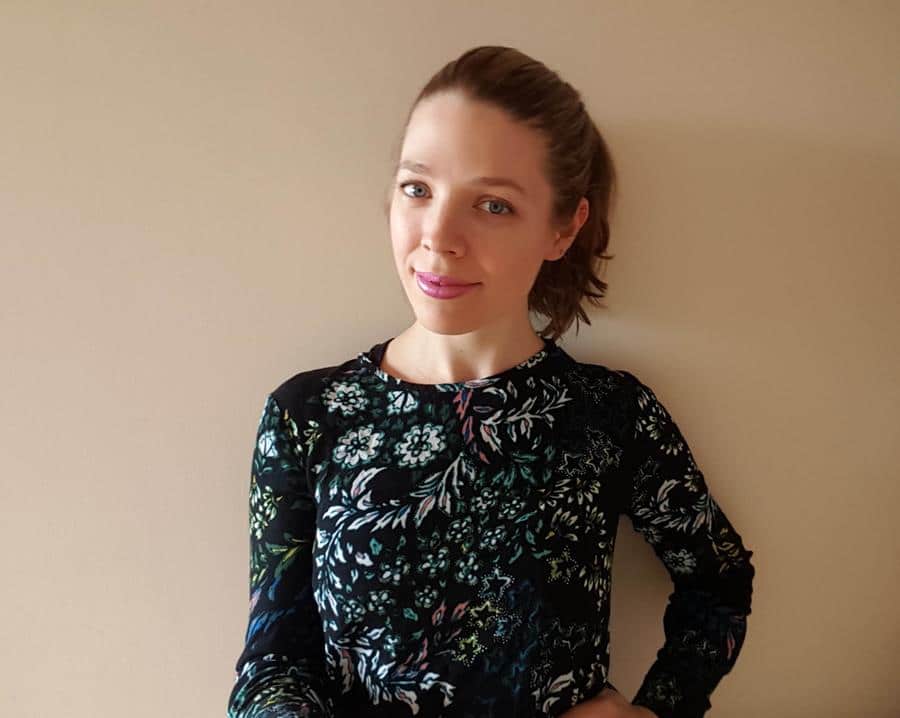 Tell us about your job and what's involved on a typical day?
The thing I love about my job is that there isn't a typical day. I could be dealing with writers, editing content, analysing stats, writing news stories for the blog or putting together the monthly *ahem* newsletter. I also handle the social media accounts, dabble in SEO, and am working on putting together a knowledge base for our website. I split my work between the office and home, and my involvement in social media means that I can often be online until the wee hours of the morning. Never a dull moment!
What previous roles and experiences led you to your current role?
I have something of a portfolio career. Aside from the usual hospitality work when I was in high school and university, I have also worked for one of Australia's top 5 banks, before starting in IT Advisory at KPMG. From there, I moved into a role marketing the student exchange program at a university back home (in Australia). I took the plunge and decided to move to the UK back in 2009, and after a short hiatus whilst travelling, I started a new role in digital marketing and SEO. A few years later, here I am!
What do you like most about working for First Mortgage?
Everyone says the family thing, and it's cliched, but it's also true. Everyone matters, and everyone can make a difference, yet still have room to grow. I don't see a lot of the people in the office, but I talk to a lot of them, and it's great to work in such a positive environment so focused on growth.
What do you consider the key challenges for the mortgage industry this coming year?
I'm really interested to see the results (and potential impact) of the upcoming EU referendum. It could change everything, or nothing at all. We'll just have to wait and see!
If you could be anyone for a day, who would you be?
Elon Musk. No explanation needed. What a guy! I'd kill to pick his brain for an hour.
What's on your desk?
A cafetiere (because I can NOT drink instant coffee – judge if you will, but it's rank!), hand cream, and a Hyperbole and a Half day planner. I don't keep much on my desk, but I do carry a lot around with me and carry a handbag that's half my size.
If you could, what advice would you give your younger self?
Buy awesome domain names now, and start working. And worry less. There is no point in being a giant ball of stress.
What did you want to be when you were a child?
A veterinarian. Until I learnt that vets have to put down animals, which put a swift end to that. 
What's the worst piece of advice you've been given?
Don't go to Sweden, you can't afford it. (spoiler alert: I went anyway. Ha ha!)
Who was your first celebrity crush?
Dean Cain when he played Superman. 
And finally, who is your current mortgage with?
Halifax.