Are ultra-low interest rates here to stay?
Bank of England Governor Mark Carney has slammed talks of prospective interest rate rises, saying "now is not yet the time" for a rise. In his speech at Queen Mary University, he highlighted the current instability in China's economy alongside falling oil prices, and a slowdown in the growth of wages and GDP in the UK.
Although previous talks by Mr Carney indicated a possible rate rise, he noted that the current economic climate and recent events have made this extremely unlikely, now, and in the foreseeable future.
LIFT – the ultimate scheme for first time buyers
What is the LIFT scheme?
Simply put, it's an initiative brought in by the Scottish government to help first time buyers get onto the property ladder, more affordably than if they bought a home without assistance – sometimes requiring no deposit at all.
Who is it for?
People on low to moderate incomes, who are looking to own their own home, but find it difficult to raise a deposit for a mortgage.
Even though it feels like Christmas/New Year has only just passed, the end of financial year is fast approaching. All branches are working incredibly hard, with bumper enquiry and sales figures keeping everyone busy this month. We'll be looking forward to catching up as a group in April for our end of financial year drinks & nibbles event in Edinburgh – we hope to see you there!
Once again we're delving into First Mortgage celebrity territory, with someone we all know and love/revere/want to send flying monkeys after – the chatty man himself, Antony Stackhouse.

Antony is the Sales and Operations Director based in our head office in Walker Street. When he's not whipping our advisors into shape and making the sales support teams cry (not really), he can usually be found getting excited about numbers, connecting with external partners, and gossiping over the water cooler.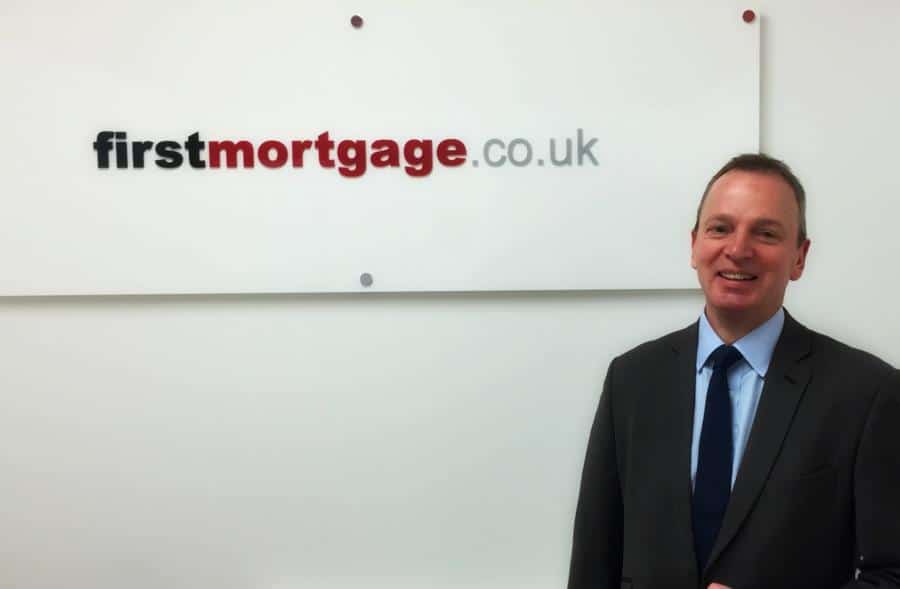 Tell us about your job and what's involved on a typical day?
6am alarm, make tea for Mrs S (she says it's the only reason she stays married to me!). Leave for either Walker Street office or one of our other offices around the country. I walk about 3 miles a day to and from subway and railway stations so this is good thinking time.
No day is quite like another but I'm generally involved in either internal meetings with management and sales teams or seeing some of our external partners. All my work tries to contribute to the pursuit of our company goals through everyone's individual contributions. It's about creating the conditions for everyone to succeed and trying to ensure the path of our growth and success is as smooth as possible. Oh yes and there are generally a few problems to solve along the way.
Any wiser? My wife and sons say I chat for a living! Home about 7pm normally however sometimes I can be persuaded to stop for refreshment on Byres road (the choice is wide as it is tempting). Bed by 1030pm. I need my sleep!
What previous roles and experiences led you to your current role?
I had a long career with Legal and General doing many different roles but always in sales and sales management. I was most recently part of the senior management team running their Mortgage Business. As a result First Mortgage and I had a strong working relationship and I was very much a big fan of the business even then.
What do you like most about working for First Mortgage?
It's a family business where not only is every voice heard, but also we genuinely are totally dependent on each person performing at their best. We succeed together and because of each other.  Everyone can make a difference and this makes us very dynamic and fast moving.  Also we have a great team around the country. I can say I enjoy everyone's chat. Because of all that I do like Mondays again!
What do you consider the key challenges for the mortgage industry this coming year?
I think the industry looks in good shape as we move into the Spring with the vast majority of commentators predicting strong performances, with very good reason for the most part too. I don't think EU Mortgage Credit Directive will cause significant issues for us, and perhaps the only key internal issue for the industry at large in the UK is a question of sufficient housing supply (lots being done about that too, but much more to do). Over and above that the biggest risks are of a macro scale (wars, world economies and general stability), and as such are difficult to predict or plan for. Our industry relies upon consumer confidence which is at a high level in most places right now.
If you could be anyone for a day, who would you be?
Don't think it's about WHO I could be rather what I could do.  So, the Dr…..how much could you do and achieve if you could time travel!
What's on your desk?
I move about a lot, so not that much. A laptop, phone and notepad is pretty much all I need. Alas all the Christmas chocolates have disappeared…oh yes I should add 'Mobeen's hair straighteners' !  I know! Look at the photo!
If you could, what advice would you give your younger self?
Take all the opportunities that come to you in life, and most importantly enjoy every day and don't be in a rush to get to tomorrow.
What did want to be when you were a child?
A soldier. Big military family!
What's the worst piece of advice you've been given?
Buy an Alfa Romeo…though I got to know the garage staff really well.
Who was your first celebrity crush?
I don't think I could admit to ever having a celebrity crush. However I did have Olivia Newton John in her 'Physical' phase on my university room walls.
And finally, who is your current mortgage with?
Clydesdale